---
SSGT Delbert Storm
---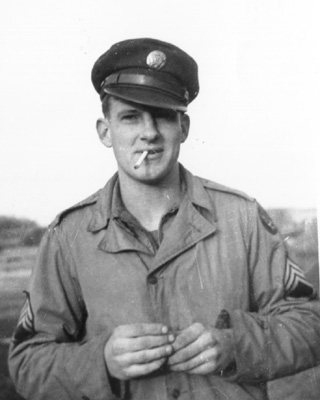 SSGT Storm upon completion of his last mission.
---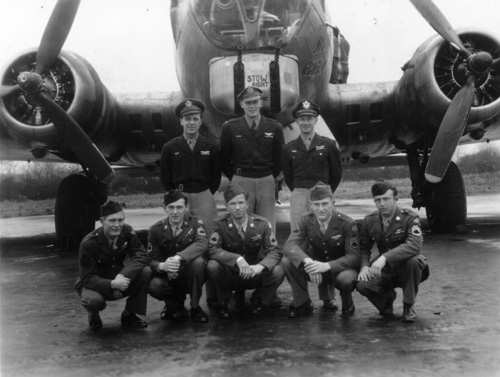 BACK L-R: LT Edwin Frederick, LT Edward Sienkiewicz, LT William Stockman

SSGT Gene Foster, TSGT Alvin Orth, TSGT John Ballenger, SSGT Delbert Storm, TSGT Hollis Crowell.
---
LEFT PICTURE L-R: LT's Frederick, Sienkiewicz, and Stockman.

RIGHT PICTURE L-R: SGT's Crowell, Storm, Ballenger, Orth, and Foster.
---
LEFT: 547th Air 1 Barracks.

RIGHT: 547th Main Office, schedules inside.
---
Luxurious 547th BS quarters.

---
---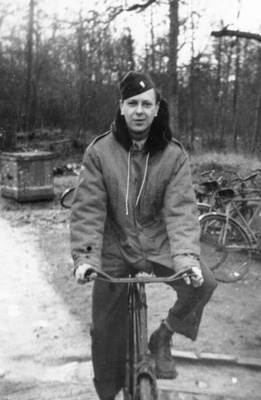 LT Frederick on English transportation.
---
LEFT: Tell-tale contrails.

RIGHT: Flak and bombs away.
---
LEFT: Coming home.

1989 reunion, RIGHT: BACK L-R: Zanin, Frederick, Orth, Sienkiewicz. FRONT L-R: Wilson, Crowell, Stockman, Storm (Missing: Ballenger and Foster).
---
Photos courtesy of Delbert Storm