---
LT George Ruckman Crew, 547th BS
---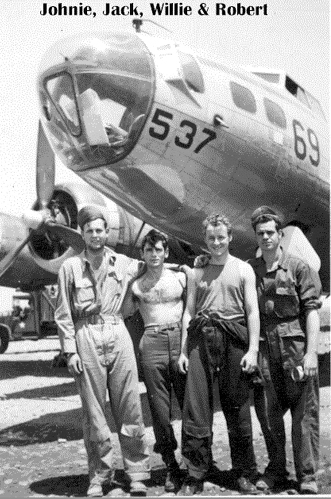 Identified at the 2006 Reunion in McLean, VA by Bill O'Leary:
Left to right: John E. "Johnnie" Young, Jack Garstak, William "Willie" "Bill" O'Leary, Alonzo "Robert" Rice. Photo taken at Istres (note the chin turret has been removed and the hole skinned over).
According to Bill: "Considering the fact that we were operating an "Airline", in effect, while participating in the Green Project, we always had a lot of clean-up type work to do on the airplane, in addition to the regular/required aircraft maintenance tasks. I have no recollection of who took the picture."
Photo courtesy of John E. Young