---
Harry, William
---
Shot down on October 14, 1943, on mission to Schweinfurt, Germany, in B-17F 42-29800, "Me and My Gal."
LT William R. Harry (P), POW

2LT David H. Black (N), POW

2LT Charles P. Mannka (B), KIA

SGT Tom B. Wheeler (TT), POW

TSGT Edward F. Simpson (RO), POW

SSGT John McKenna (BT), POW

SGT Julius Markus (LWG), EV

SGT Howard D. Parks (RWG), POW

SSGT Leroy Parent (TG), POW
---
Photo courtesy of Jeff Selesky.
---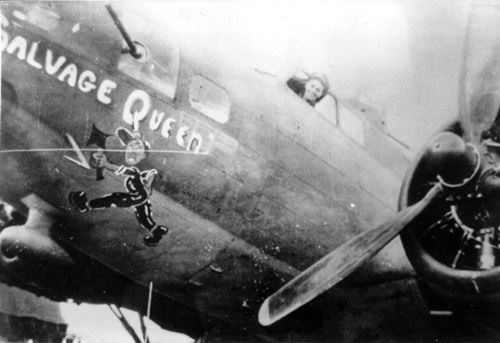 LT Bill Harry in the cockpit of 42-30005, "Salvage Queen."
---