---
B-17F 42-5838 "Mad Money II"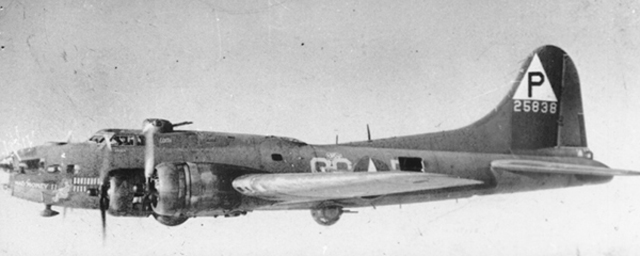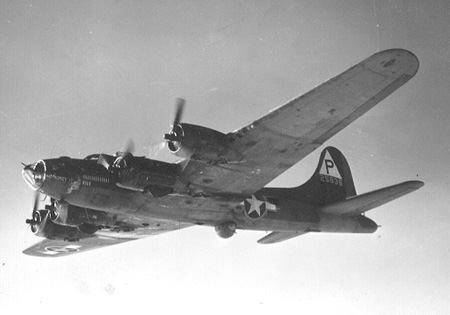 photograph courtesy of Joe Baggs and George Vest.
B-17F 42-5838 was one of the original 36 B-17's assigned to the 384th in May 1943. it was originally assigned to the crew of Horace Frink, and was coded SO*P (547th BS). It was the last of the Group's
original aircraft to go Missing In Action. Shot down on January 4, 1944, mission to Kiel, Germany. All 10 crewmen became POW's. MACR 1483.

Aircraft was hit by flak over target, and tried to escape to Sweden. The aircraft left formation 5 minutes
past Kiel, dropped blazing bomb-bay tank, then dropped his wheels on the turn from the target and left
formation with 2 E/A attacking with unobserved results.Two engines were lost over Fyn, and the plane was
spotted by a Ju 88 night fighter (on a day mission), piloted by Leutenant Stock and assisted by Flight
Mechanic Uffz. Philipp. After 3 attacks, Kaczaraba made a perfect belly landing on the Asnaes Peninsula in
Denmark, southwest of Kalundborg, and the crew set the plane on fire. The crew were taken prisoner of
war by the Germans at approx. 1415 hours, and all 10 airmen were transferred to Dulag (Luft) at Oberursel
on the 5th January by Air Base detachement A54/ II (Værløse).